The I, Claudius novels are two books published in 1934 and 1935, respectively, both written by the English 20th century writer Robert Graves, but in the form of an autobiography of the Roman Emperor Claudius who ruled the Roman Empire from 41 to 54 AD.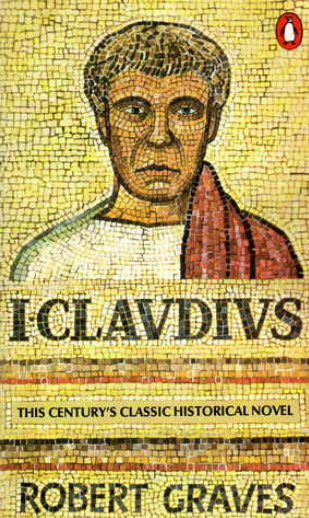 The first book, titled I, Claudius, chronicles the history of the Julio-Claudian Dynasty and the Roman Empire, from the murder of Julius Caesar in 44 BC to the murder of Caligula in 41 AD.
The second book, titled Claudius the God, continues with the "autobiography", running from Claudius ascent to the imperial throne in 41 AD to his death in 54 AD. This book also contains a section written as a biography of Herod Agrippa, who would be the King of Judea in 41-44 AD.
Collectively, the two books are known as the I, Claudius novels. They are among Grave's best-known work and considered pioneering masterpieces in the field of historical fiction. Interestingly, Graves would later claim that he wrote both novels simply because he needed the money and was on a strict deadline.
Examples of other well-known books by Graves are the myth essay The White Goddess and his own autobiography Goodbye to All That.
Gambling and other adult themes
The book contains sections that are not suitable for children.    The book describes life in Rome during an era where sex, prostitution, and gambling was everyday occurrences.  The public moral was different then it is now.  These things were widely accepted even if high born women and men in certain positions was expected to distance themselves from this officially.
The sections in the book about the reign of Caligula is especially unsuitable for children.  He is well known for his wicked life, and it is not possible to reflect this area without including gambling and other vices.
Examples of accolades
The I, Claudius novels were an instant success when first published and literary critics showered them with praise. In 1934, Robert Graves was presented with the James Tait Black Prize in the fiction category. (Along with the Hawthornden Prize, this is the oldest extant literary award in Britain.)
In 1998, the U.S. publishing company Modern Library placed I, Claudius on spot #14 on their list of the 100 best English-language novels of the 20th century.
In 2005, Time magazine included I, Claudius in their list of the 100 best English-language novels from 1923 to present. (1923 was the year when Time was first published.)
Audiobooks
Several audio recordings of the I, Claudius novels exist.
In 1987, Nelson Runger recorded unabridged readings of both I, Claudius and Claudius the God for Recorded Books, a United States-based audiobook company that is now a part of RBMedia.
Jonathan Oliver recorded an unabridged reading for ISIS Audio Books in 1988.
Frederick Davidson recorded an unabridged reading for Blackstone Audio in 1994.
Derek Jacobi recorded an abridged version for Dove Audio in 1986, followed by another abridged version for CSA Word in 2007.
Theatre
The most well-known adoption for the stage is the one made by the English screenwriter John Mortimer for a 1972 production of I, Claudius starring David Warner as the emperor.
Radio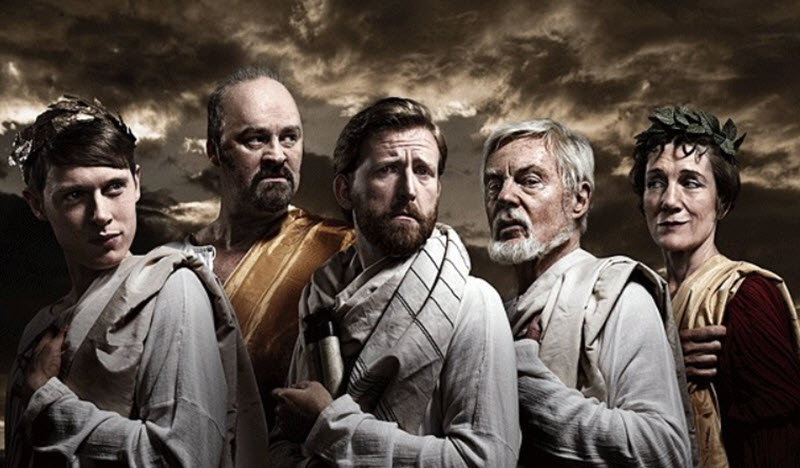 Both novels were dramatized for radio by Robin Brooks for BBC. Directed by Jonquil Panting, a series of six hour-long episodes were recorded, starring Derek Jacobi and Tom Goodman Hill. The episodes were broadcast by BBC Radio 4 in November and December 2010 as a part of the Classic Serial strand.
The production won the 2012 Audie Award in the "Audio Dramatization" category.
Film
Attempts to adapt the first novel to a film was made as early as 1937 by the Austrian-American film director Josef von Sternberg, but the project was abandoned when Merle Oberon – who had been cast to play Claudius' wife Messalina – was injured in a car accident.
In 2008, it was reported that Relativity Media had obtained the rights to produce a film based on I, Claudius, but so far, no film has been released.
Television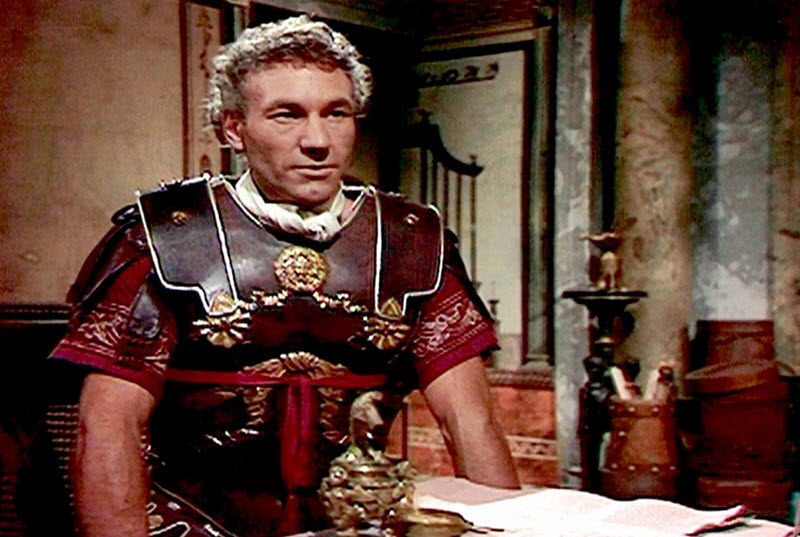 Both novels formed the basis for a BBC Television serial titled I, Claudius that aired in 1976. Starring Derek Jacobi, Siân Phillips, Brian Blessed, and John Hurt, the series became a huge success among both critics and the general audience, and it received four BAFTA Awards in 1977 and three Emmy Awards in 1978.
In 2011, rights to make a miniseries adaptation passed to HBO and BBC2. So far, no such miniseries have been released.
Forex trading
Forex trading,  also known has been foreign exchange trading, has been around for as long as there have been different nations and different currencies.  In ancient Rome, it was very easy to know how much a coin was worth regardless of the currency.  It was simply worth the value of the metal contained in the coin. That is no longer the case. Modern money is no longer backed by metal.  The value of modern currencies is decided by the trade on the currency market.  The currency market (Foreign exchange market) is like a stock market for currency.  People post how much they are willing to buy or sell a currency for.   The currency value is the point where the buyer and seller bids meet.

It is possible to trade and earn money on the forex market. It works similar to stock trading but the forex market is a lot higher risk since most transactions on the forex market are leveraged.  If you want to try forex trading then you are going to need an account with a forex broker.  There are many good forex brokers to choose from. Some of the best are AvaTrade and eToro.
You should choose a forex broker that suits your needs.  Here are a few things you should think about when choosing a forex broker.
Choose a broker that is regulated in your local market.  That will give you the best protection.  If you live in the UK then you should choose a forex broker regulated in the UK.  If you live in South Africa then you should choose a forex broker regulated in South Africa.  If you can not find a broker regulated in your country then you should choose a broker regulated by a highly trusted regulatory body.
Choose a forex broker that charges low fees and offers a small spread.  High fees and large spreads can make it very hard to make money.
Choose a broker that offers a demo account. A demo account allows you to make virtual transactions and is a very useful tool when you try to learn how to trade on the forex market. Use the tool until you have learnt how to trade and proved that your strategies are profitable.
German translation of the I Claudius novels
In Germany, the two novels were released as a one-volume edition titled "Ich Claudius, Kaiser und Gott" (I Claudius, Emperor and God).
Graves himself – who had German relatives and spoke the language – did the translation from English to German and it was he who decided to rework the two novels into a one-volume edition as a part of that process, in collaboration with the translator Hans Rothe.
Together, Graves and Rothe removed many of the digressions, with the hope of presenting Claudius' story in a clearer and more effective way. All in all, the content of the books was reduced by roughly 50%. They also decided to use Robert Graves full name for the German edition: Robert von Ranke Graves. (In Britain, Graves avoided using his German surname von Ranke due to anti-German sentiments.)
Plagiarism or homage?
The 1957 science fiction novel Empire of the Atom by Candian writer Alfred Elton van Vogt (1912-2000) is very similar to the I, Claudius novels, although set 10,000 years into the future and with the stories involving various planets and moons throughout the solar system.
In 1998, software developer C.J. Silverio pointed out that several long sections of Richard Condon's 1959 novel The Manchurian Candidate seem to be adapted from the I, Claudius novels.